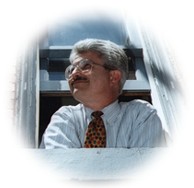 Tom Broussard founded Career Prospects, Inc. in 1995 with the belief that his company could make a difference - in people's lives and in the state of Maine. Mr. Broussard and his company are committed to working with people in transition and people who desire to relocate to Maine.
Prior to founding Career Prospects, Inc., most of Mr. Broussard's career was associated with the U.S. Navy and naval shipbuilding. After graduating from the United States Naval Academy, Mr. Broussard spent seven years in the Navy and six years at Bath Iron Works, a leading Navy shipbuilder located in Bath, Maine, where he served as Director of Mechanical Engineering and Design.
With a strong belief in community participation, Mr. Broussard is a dedicated volunteer. He served as Chairman of the Maine Commission for Community Service, a member of the Board of Directors of Midcoast Council for Business Development, Coordinator of the Casco Bay Partnership School-to-Work Program, and Chairman of the Maine Promise Network. Mr. Broussard served on the State Advisory Council for Maine Centers for Women, Work and Community, and in 1995 he received the organization's Appreciation Award for his efforts on behalf of displaced homemakers and workers in transition. Mr. Broussard was also selected as the 1998 Midcoast United Way Volunteer of the Year Award.
Mr. Broussard completed his Ph.D. in social policy at the Heller Graduate School in Brandeis University in Waltham, MA. Mr. Broussard is also a teacher and public speaker. Mr. Broussard lives with his family in Bowdoinham, Maine.